Could your dog's crate be used as furniture?
If you have a dog that is crate trained, you know how useful it can be. They provide a safe place for your dog at night, when you're gone, or even just to keep them out of mischief while you're cleaning up. They can also come in handy if your dog has to spend time at the veterinarian or boarding facility.
However, if you aren't using your crate regularly, it might be an eyesore in your home. They're meant to be hidden and are often bulky and unattractive. If that's the case in your home, consider giving it a makeover so that it blends into your space.
I have a dog crate and I use it as a coffee table. It serves the purpose well and it looks nice too. My dog gets nervous with the door open so I put a blanket over the top of it and she will lay in there without the door being open. I just leave the tray that comes with it in there for her to use. I also lined the bottom of it with a soft fluffy blanket.
Dog crate furniture is trendy for a reason
It's a great design element;
It's a versatile piece of furniture;
It's good for your dog.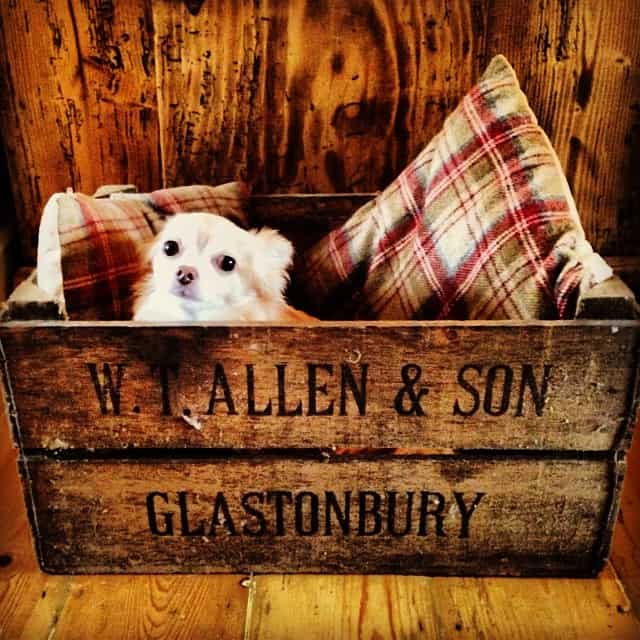 A crate is a great place for dogs to get comfortable and relax
A lot of times, people think that dogs are not supposed to be crated but some dogs don't do well with being left out all day while you're gone. Also, when traveling, dogs can get really nervous if they are left in different surroundings than what they are used to. A crate is a safe place for them to go when you are not available or if you need to put them somewhere else during the day as long as they have their favorite toys and treats inside. Some dogs hate going into their crates but others love them. You may have to try out a few different crates before you find one that your dog likes!
Some of you may be thinking, "No way! I would never let my dog sleep in his crate all day!" But why not? Aside from being a comfortable place for your dog to hang out while you're away at work or running errands, a crate can actually serve as a very attractive piece of furniture.
The Benefits of dog crate as furniture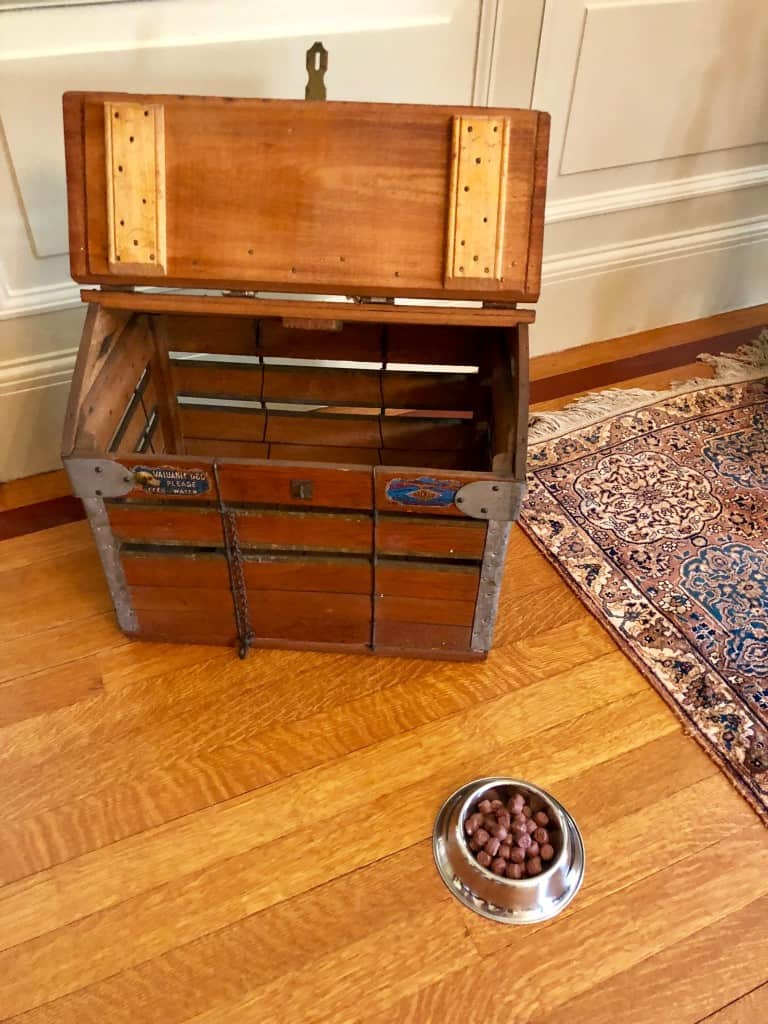 Safe and comfortable place for your pet;
Can be used as a house, travel crate and even a carrier (depending on the size);
Get a classy looking piece of furnishing;
Parts of furniture are highly moveable and customizable;
Great if you have more than one dog;
Have a calming effect on your pup;
Give you a convenient place to store away toys or supplies;
It can be used as an indoor or outdoor crate;
Can be used in offices;
Great for senior dogs who spend lots of time alone at home.
The Drawbacks of dog crate as furniture
You can't enjoy the view of your dog;
Crates do not promote independence for the puppy or adult dog because they are isolated to small space but large crates can promote independent behaviour if used appropriately with treats, toys, and walks outside the crate;
Dog crate may discourage the dog from sleeping on his bed;
A dog crate might limit a dog's ability to be social with others;
It can be dangerous for small children;
If a dog isn't trained to the crate properly, they may hold their bathroom habits inside the crate.
Crates aren't meant to keep dogs from being destructive, but they can help teach your dog self-control
At first glance, it may seem like a cruel way to confine your dog, but crates can actually be very useful. They're great for house training and are especially helpful when you have to leave your dog home alone.
In most cases, crates aren't meant to keep dogs from being destructive, but they can help teach your dog self-control. They're also great for transporting your pets in the car or airplane and making an acceptable sleeping quarter while you're away at work.
Crating is an especially good choice if you have a puppy that hasn't learned basic commands yet. You can put the crate in an out-of-the-way spot — like a bedroom — where the puppy will feel safe and secure and will be less likely to get into trouble chewing on furniture or getting into the trash. A crate also keeps your pet safe from household dangers like electrical wires, sharp edges of tables, poisonous household products, and so on.
A dog crate can provide a cozy place for your pet while you're at work or out of the house
A dog crate can be a practical purchase. With the right style and size dog crate, you can have a cozy place for your pet while you're at work or out of the house. Though it is not intended to be a dog bed, most crates come with a removable canvas or mesh bottom that can be laid on top of the crate's wire mesh. You can use this to create a cozy spot for your pet, or provide added comfort if it's just used as a resting spot when you're out of the house.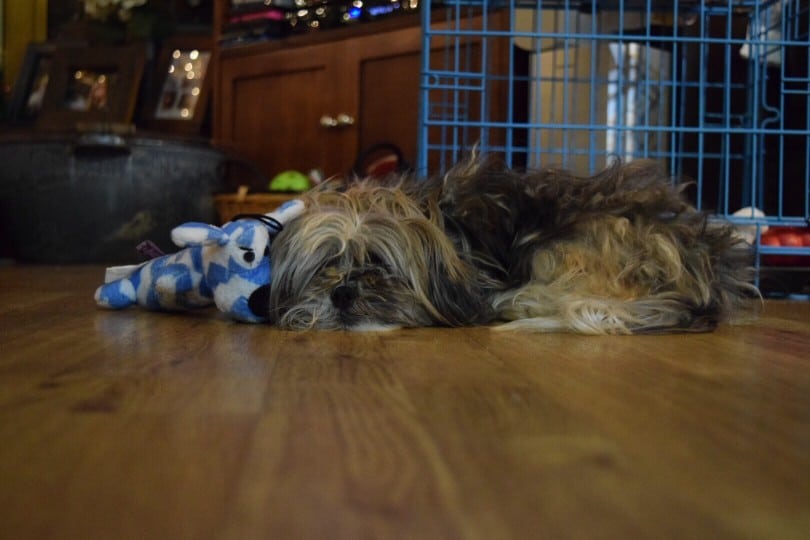 Having a dog bed in the crate is important because if you don't have one, chances are your dog will just do what mine did and take over one of your own pillows! If your dog is big enough, they can even use their crate as a bed! My dog didn't really use his to sleep until recently but now that he's getting older, he prefers to lay there when he's not playing or eating.
Your dog crate is an important part of your home's decor and shouldn't be considered an afterthought
A dog crate can function as furniture in your home. It can be used as a bed, and many models have a divider to allow for separation from the rest of the family. It can also make for a handy coffee table in your living room or extra seating for your family and friends. Be sure to pick up some dog crates to complete your home decor.
Pet owners use crates for many reasons. Some people use them to safely transport their pets in the car, while others prefer using them as part of a training regimen or to keep pets safe when they are home alone. You may use it to protect your furniture from a pet that has not been trained to relieve himself outside. A crate also makes an excellent bed for pets too large or too wild to sleep on a bed or in your lap.